Plastic glass, mugs, cups, jugs and plates for catering companies, bars, cafés and nightclubs, as well as canteens, hospitals, ferries and schools. Also ideal for brewery companies when making promotions.
Using supreme raw material the glassFORever products, looks like real clear glass and will never shatter, leaving no glass shards and therefore safe for guests, users and staff.
With contant focus on the environment all products are made to be 100% recyclable and resuable. All products comes with a 5YEARS warranty and a very long life. When we say the products are unbreakable, it is because they are unbrekable! After many years of use, dont throw them in the wastebin.
Instead call us and we will collect your used "glassFORever" products (min. 100pcs of each collection), whereafter it will be transported to the factory and reused for new "glassFORever" products. Alternatively you can drop them off at your local recycling station under "plastic sorting" and the products will be recycled locally.
The CO2 footprint is also considerable lower than tradionally glass products. Forexample is the footprint on transport much lower due to a lighter product. The light products has also a positive effect on the working environment as a full washing tray with traditional glass is around 11-13kg and with glassFORever it is just 4-5kg.
The products are developed and produced in Denmark. The owners behind "glassFORever" have many years in the night-club business operating a chain of clubs and therefore a long experience with the challenges of traditional glassware and a good understanding of what a high quality plastic glass means.
FACTS:
5-YEAR WARRANTY on products that cracks or breaks
PRODUCTION IN DENMARK - CE-labelled and approved for food use
DURABLE - each product can be washed more than 2,000 times
STACKABLE - most products are easy to stack
ECO-FRIENDLY - 100% reuse & recyclable
EASY CLEANING - wash the same way as conventional products. We will send you washing instructions and some good advice together with your first order.
HIGH QUALITY - thick base, crystal clear and indestructible
BETTER WORKING ENVIRONMENT - lighter, and no accidents with broken glass
HIGH INSULATION PROPERTIES - resistant to heat or cold, and can be frozen in 5 minutes
ISO 9001:2015 CERTIFICATED.
Some References:
Promotion: Coca Cola, Bacardi, Diageo, Carlsberg, Jägermeister, Campari, Moet Hennessy, Royal Unibrew, ect.
Hotels: Hilton, Sheraton, Four Seasons, Radisson, Intercontinental, Minor Group, Comwell, Hotel LEGOLAND, Scandic, Nimb, Waldorf Astoria, Grand Hyatt, Crowne Plaza, Nobu Hotel, ect.
Company canteens: Bestseller, Maersk, Microsoft, Nespresso, Rockwool, Siemens, Arla Foods, Danfoss, Grundfos, Vestas, Deloitte, Red Cross, ect
Others: DFDS cruise ships, Wallmans events, SODEXO catering, Noma restaurant , Danish Army, Danish Environmental Protection Agency, Copenhagen Zoo, Ocean Club Marbella, Nikki Beach, ect.
Contact us today and we will provide you with prices and more information. You can off course also ask us for a visit with samples.

Below you can see examples of some of the best-sellers, but let us know your needs and we will find the glass for you.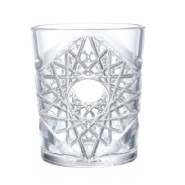 "Premium 35cl"
Contact us to get price!
"Granity 32 cl."
Contact us to get price!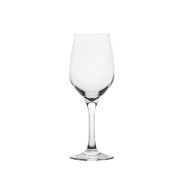 "Vin 38 cl."
Contact us to get price!
"Premium/Copa/Hurricane"
Contact us to get price!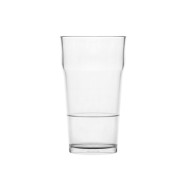 "Nonic 54 cl"
Contact us to get price!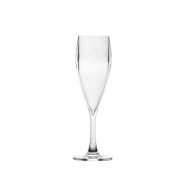 "Champagne"
Contact us to get price!